Hello again, quick blog update before Thanksgiving. I scratch-built the following model over the course of about an hour to serve as one of my objectives for my Elysian army. I figured since they're airborne, they'd probably be fighting for control of an air defense network or something similar. That, and it seems like nobody else has done anything like that. I also got a bit inspired and put together an Apocalypse data sheet for an automated air defense battery. Enjoy the photo and datasheet below.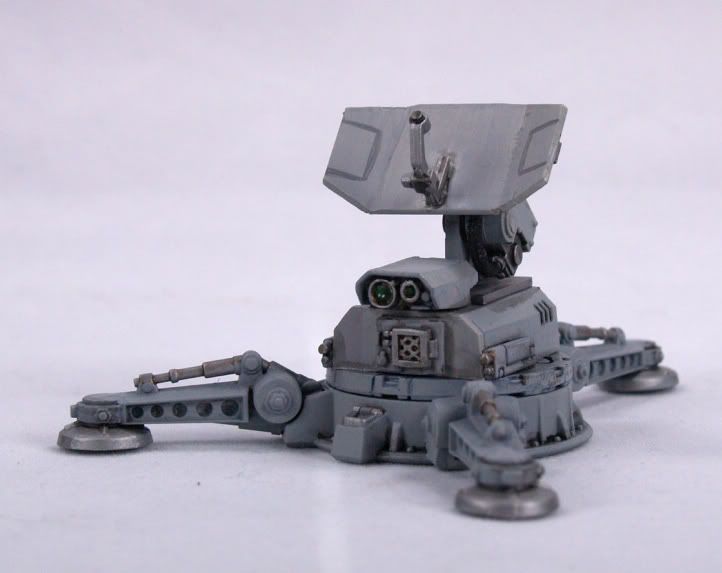 Sagitta Air Defense Command Platform
Click the above image for the full-
sized Apocalypse datasheet
I'll probably be posting a bit more after the holiday weekend. All the best to everyone out there.
-Jordan